Studying fabric : 2020AW
Bonding fabric that creates a new silhouette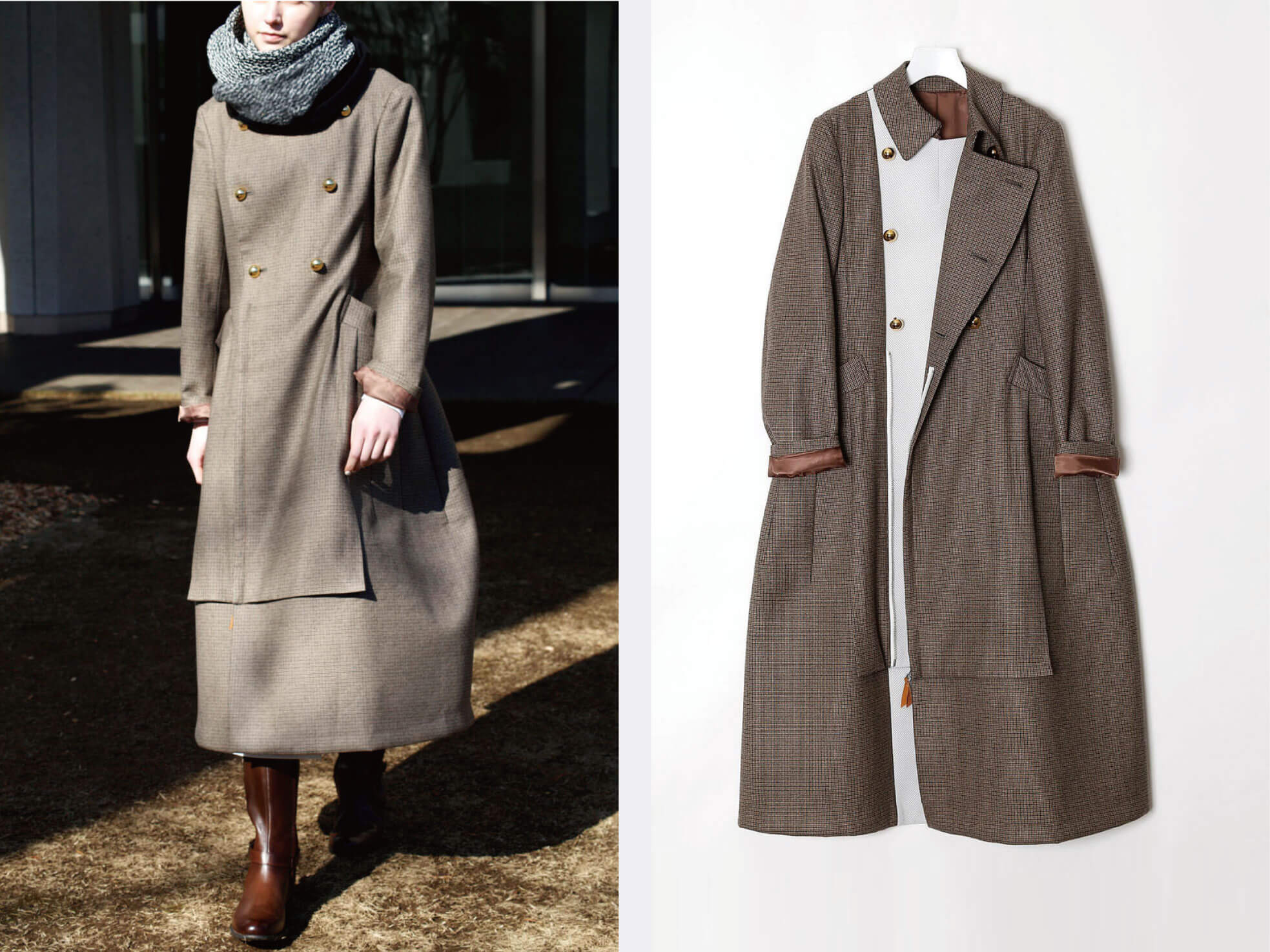 Bonding fabric made by laminating furano wool, which has a supple texture and gloss, and mesh material with excellent cushioning properties. The three-dimensional silhouette created by the strength of the mesh leads to the concept of "ARCHITECTURE", which is the theme of 20AW. The coat with side and back bonding fabric creates a new silhouette that does not trace the contours of the body. In addition, the design uses different materials on the front and back by fine cutting and switching.
しなやかな風合いと艶感が特徴のフラノウールとクッション性に優れたメッシュ素材を貼り合わせたボンディング生地。メッシュによる強度が生み出す立体的なシルエットは、20AWのテーマとなっている「ARCHITECTURE」に繋がる考え方です。サイドとバックをボンディング生地としたコートは、体の輪郭をトレースしない新しいシルエットをつくります。また細かなカッティングと切り替えにより、表裏で異なる素材を活かしたデザインとしています。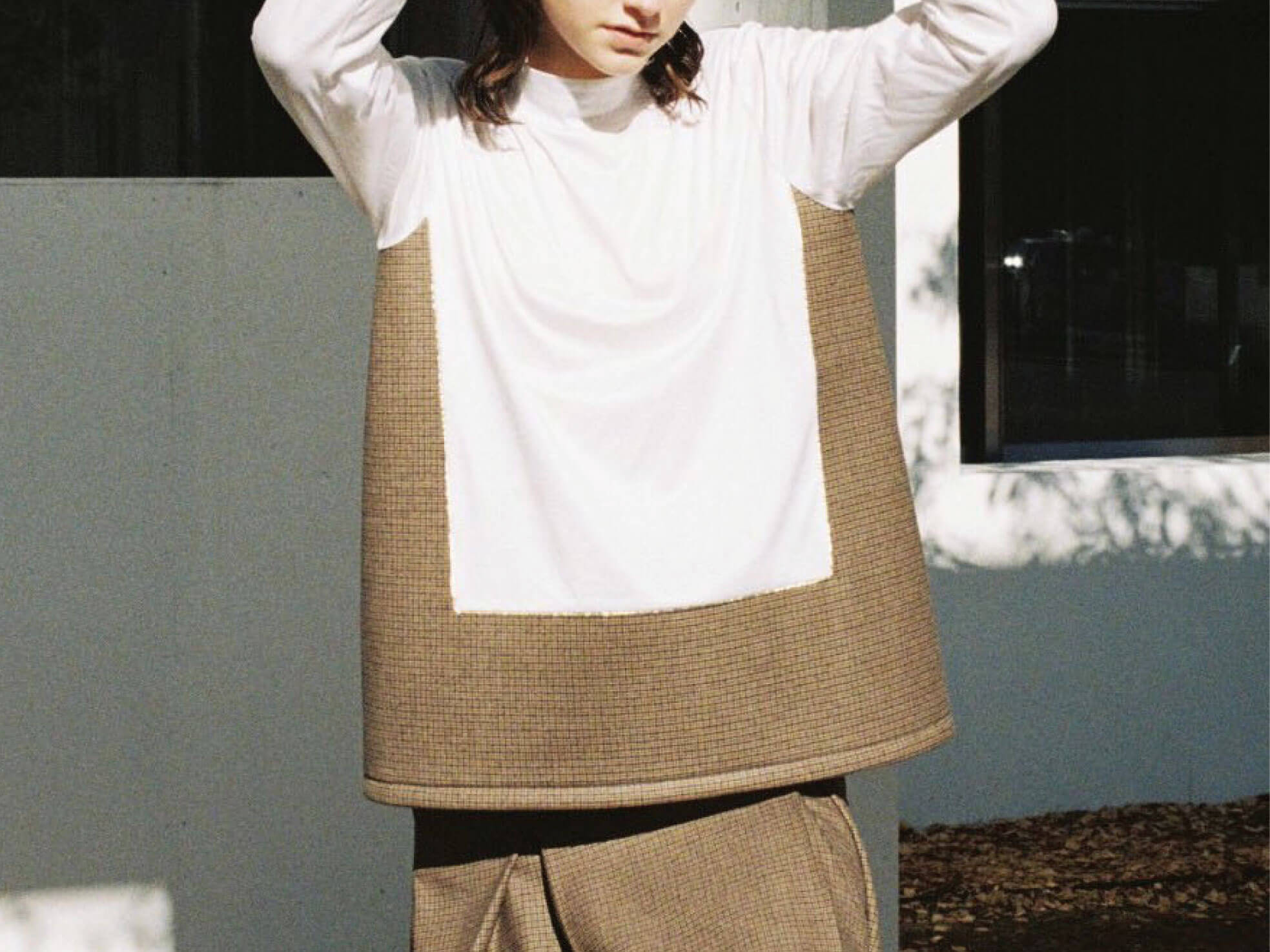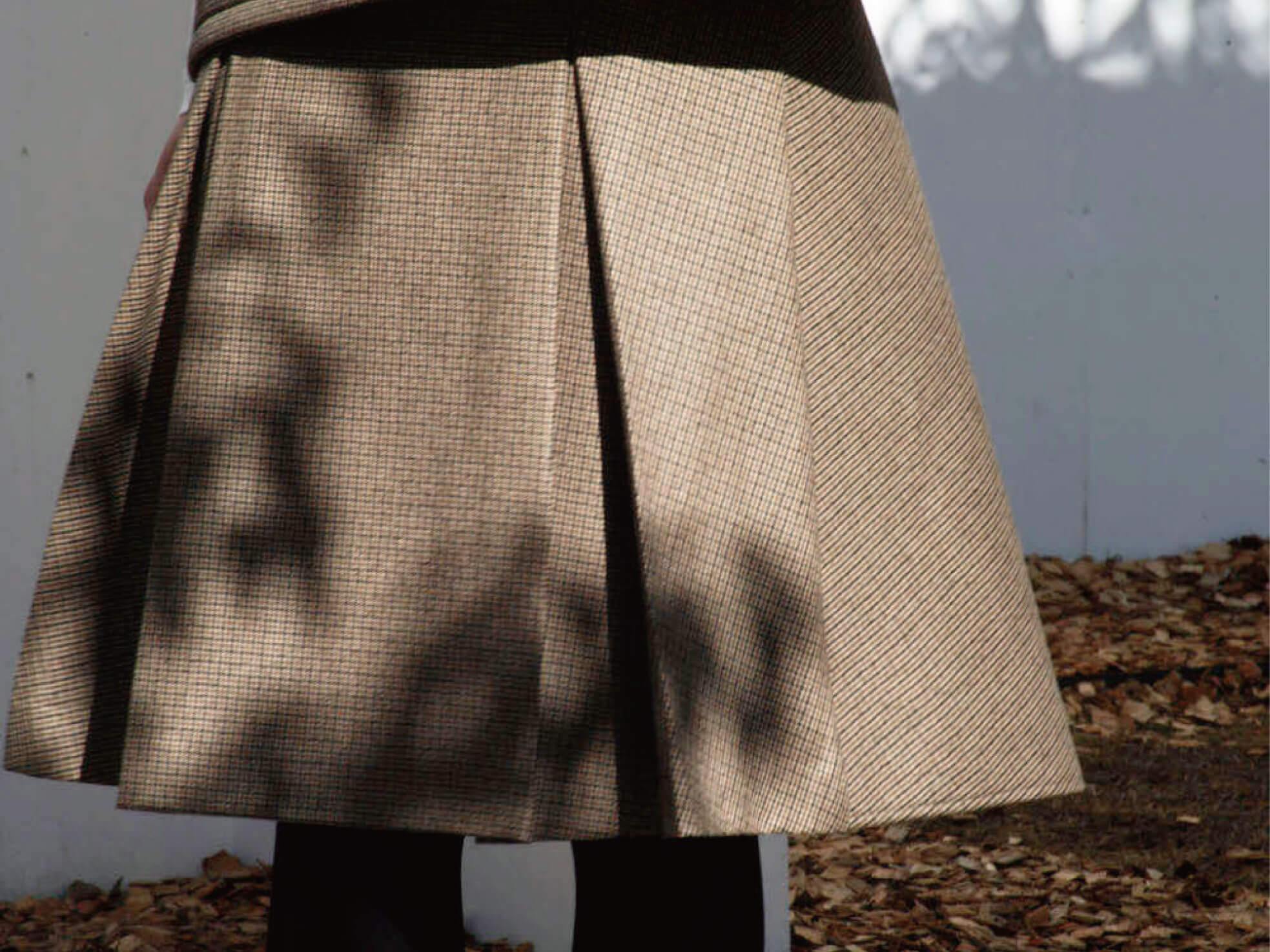 The pullover is based on rayon cotton, and the hem and sides are bonded to create a unique comfort that does not adhere to the body.
The skirt is an attempt to transform the basic box skirt into an unknown one by using wool on the front and bonding fabric on the back.
プルオーバーは、レーヨンコットンをベースに、裾とサイドをボンディング生地にすることで、体に密着しない独特の着心地を生み出します。
スカートは、前をウールに後をボンディング生地にすることで、ベーシックなBOXスカートを未知のものに変える試みです。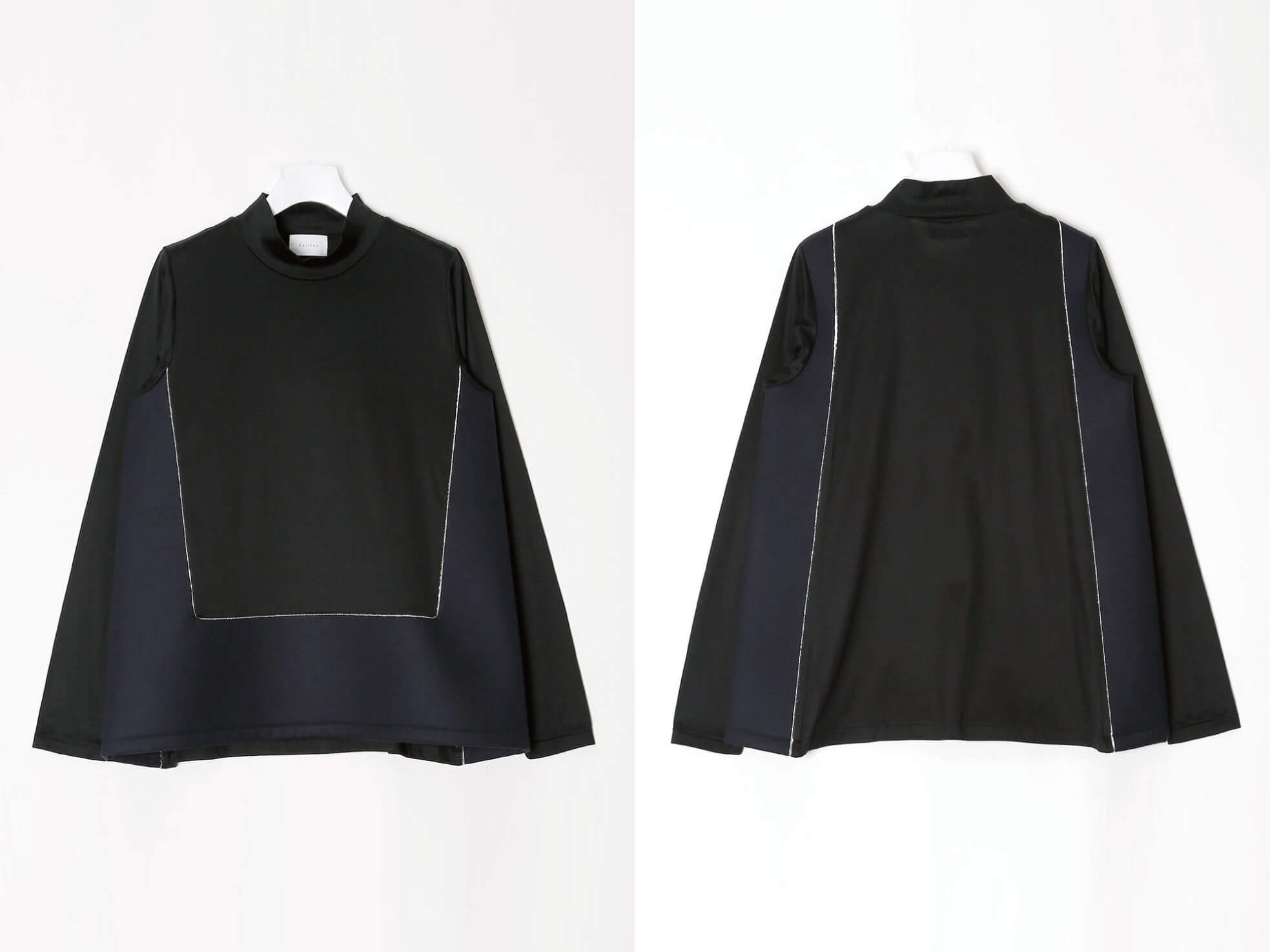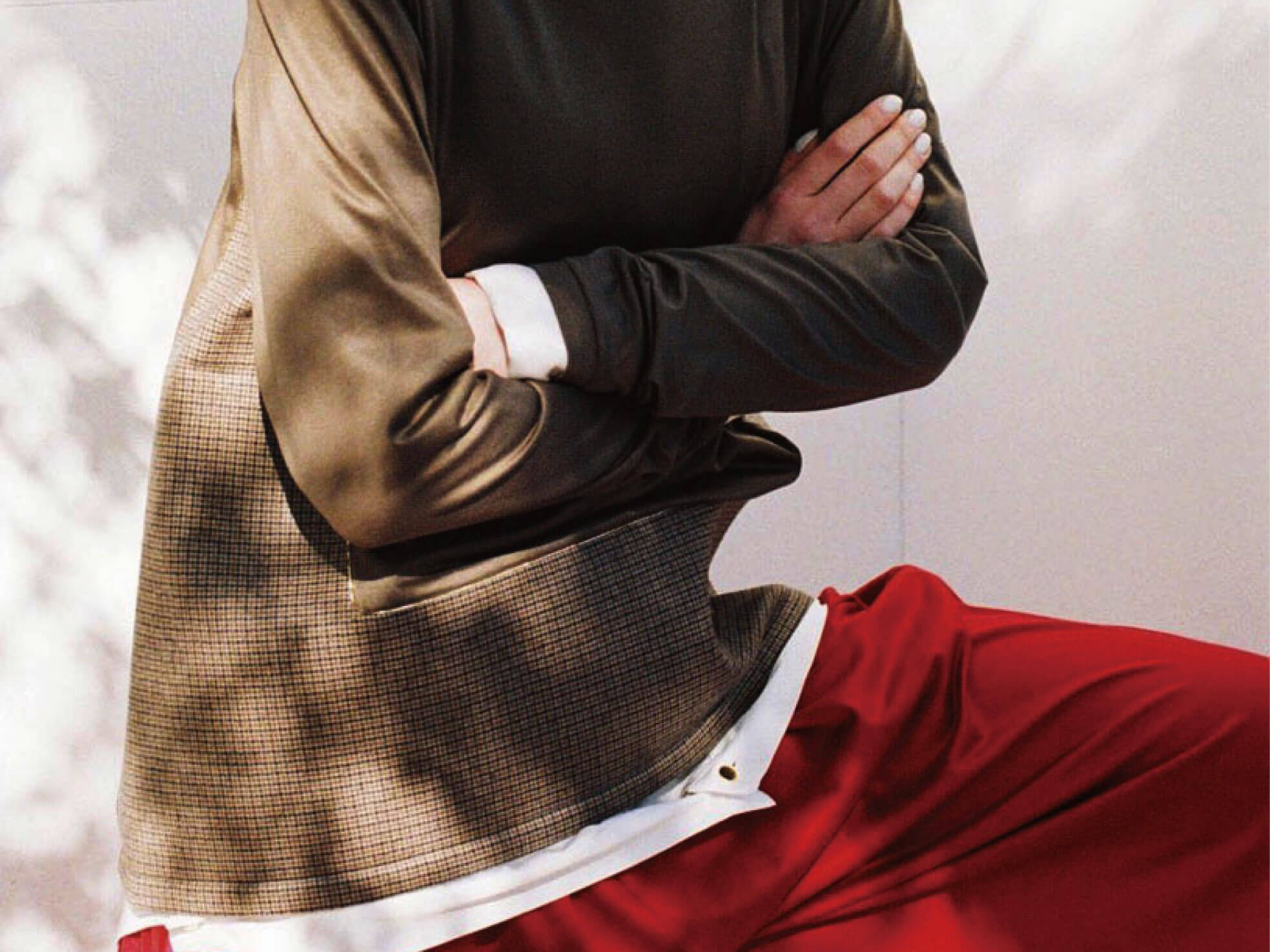 Harikae is conscious of making materials with knitting and printing and creating a silhouette that is comfortable to wear and beautiful by using the form that makes use of it. We also value the detail that can be thoroughly enjoyed and the high degree of freedom of wearing so that the owner can continue to use it for a long time.
ハリカエは、編みやプリントによる素材づくりへのこだわりと、それを活かすフォルムによって、着心地の良さと美しいシルエットをつくることを意識しています。また持ち主が長く使い続けられるように、じっくり味わえるディテールや着方の自由度の高さを大切にしています。