Knit making : 2020AW
Light and Shadow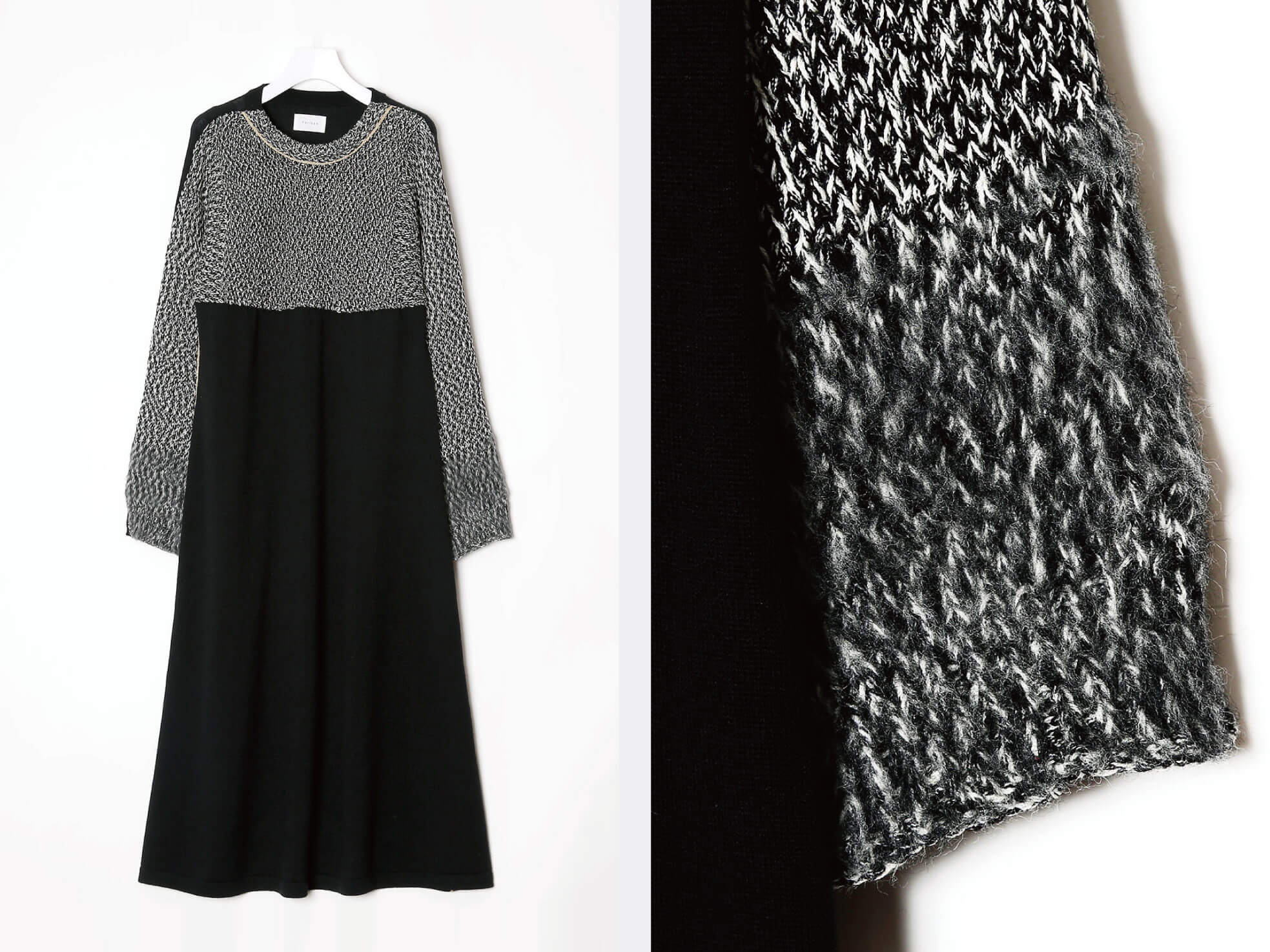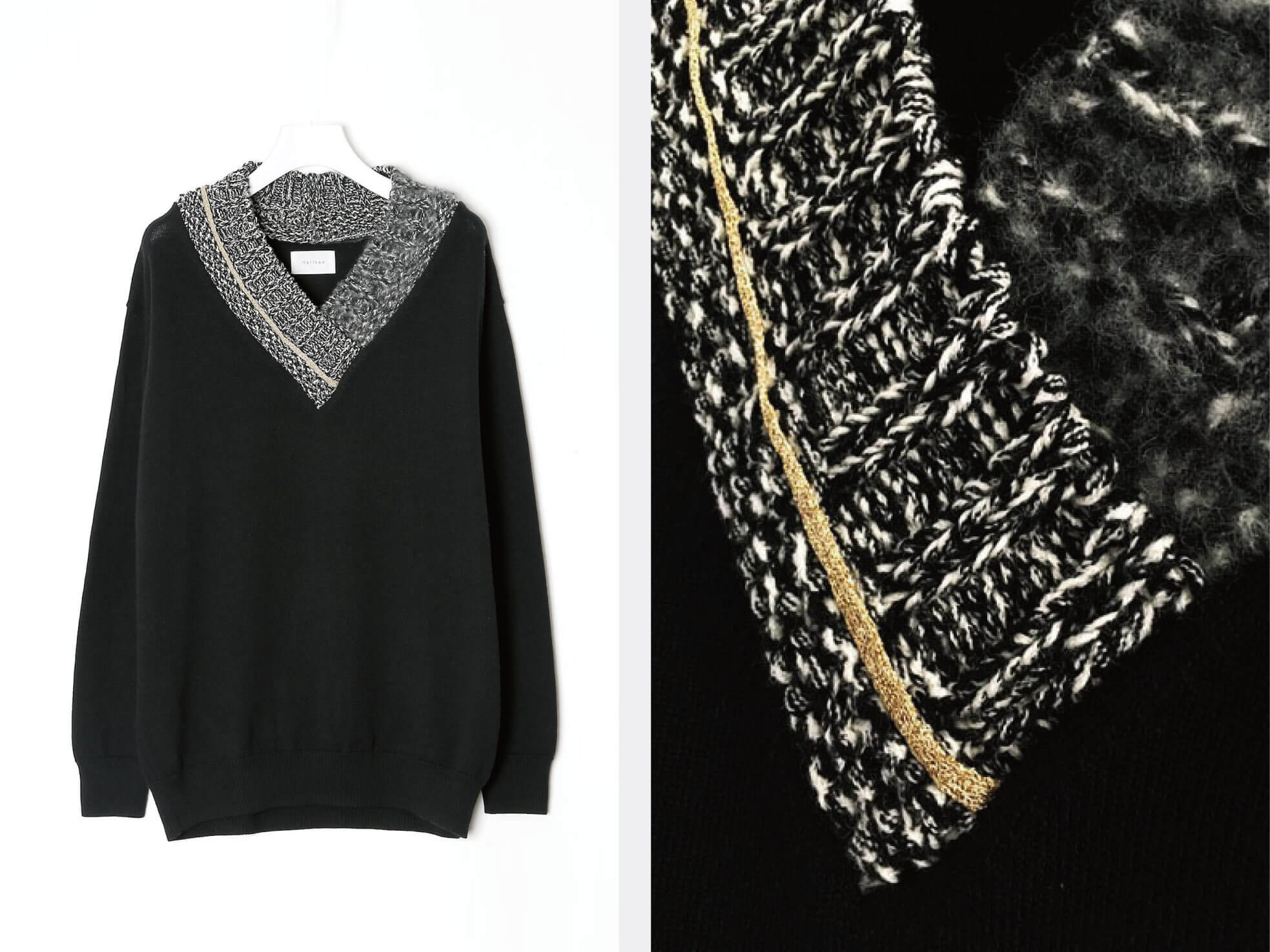 In the theme of 2020AW, "Architecture and Sunlight", we designed a knit series that imaged three-dimensional light and shadow. The material is an original braid made of three-dimensionally knitted black and white wool. One of the features is the unique knitted fabric with this braid raised. The arm part of the knit dress has a brushed finish, and the pullover has an asymmetric design of the knitted fabric of the V neck part.
2020AWの「Architecture and Sunlight」というテーマから、私たちは、立体的な光と影をイメージしたニットシリーズをデザインしました。素材は、白と黒のウールを立体的に編んだオリジナルの組紐です。この組紐を起毛させた独特の編地も特徴の一つとなります。ニットドレスはアーム部分を起毛仕上げとし、プルオーバーはVネック部分の編地をアシンメトリーにデザインしています。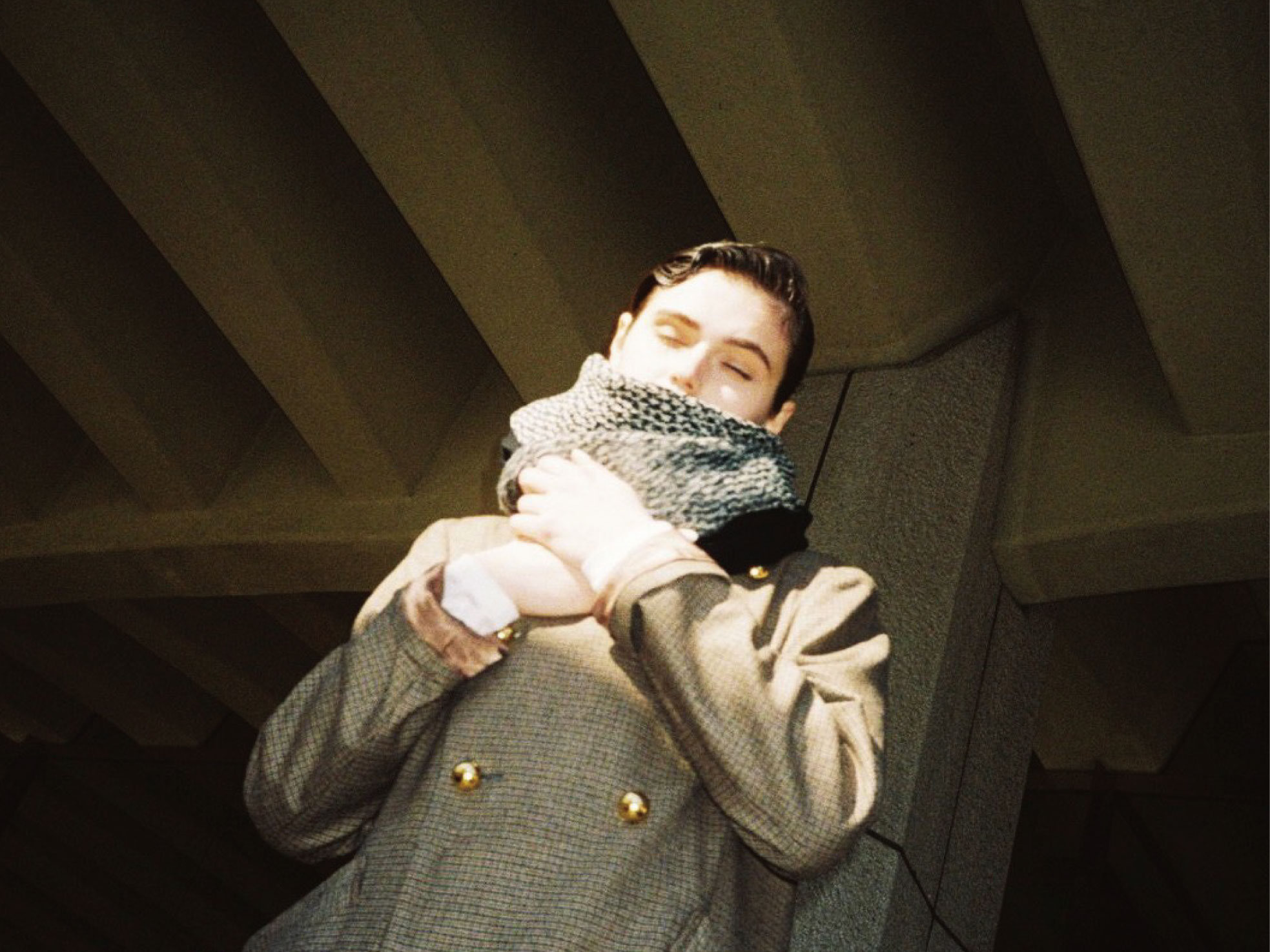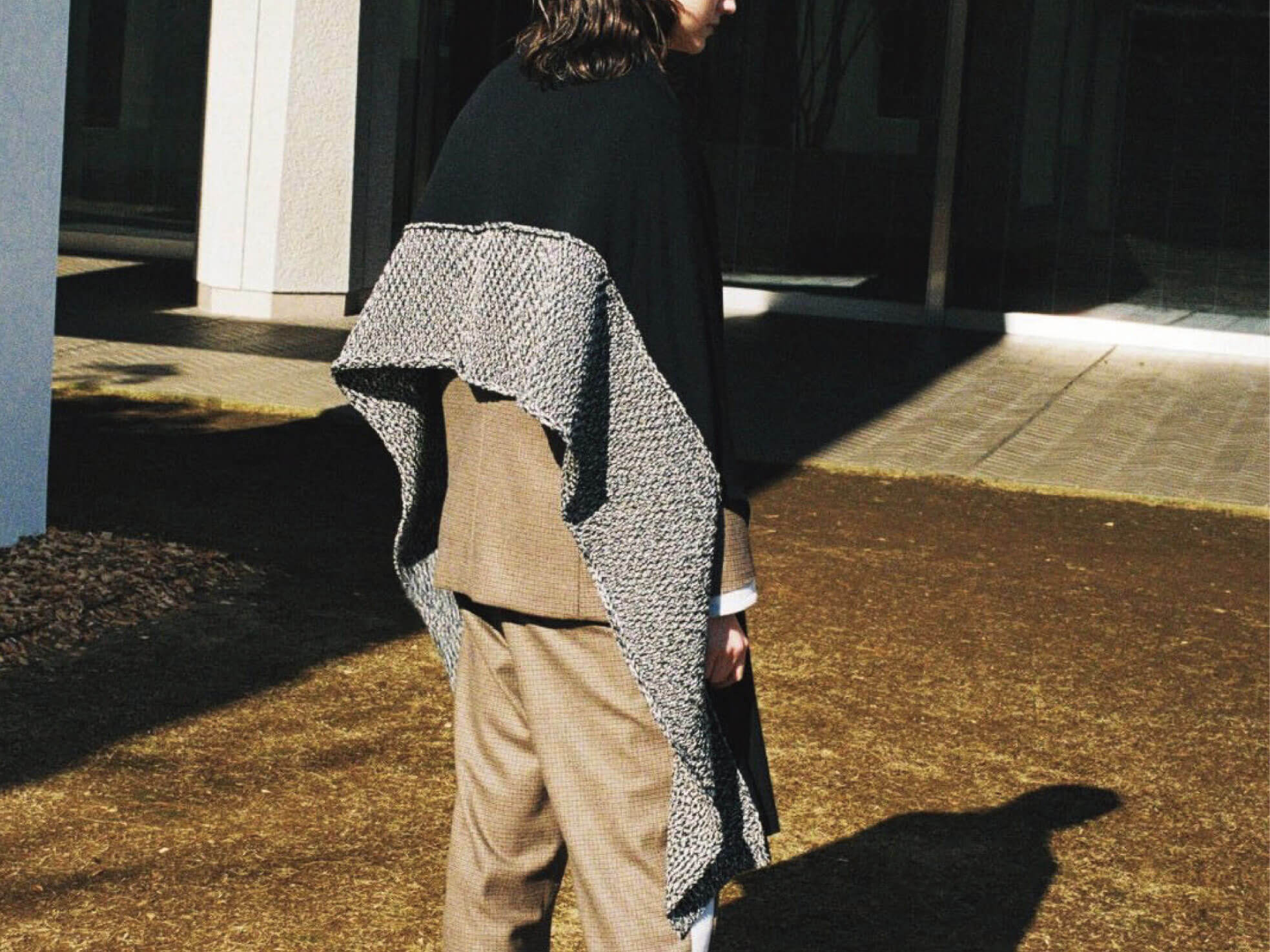 In addition to the usual winding method, the stall can be worn like a haori through the arms by making holes at both ends of the stall.
ストールは、通常の巻き方に加え、ストールの両端に穴を開けることで、腕を通し羽織のように着用することも可能です。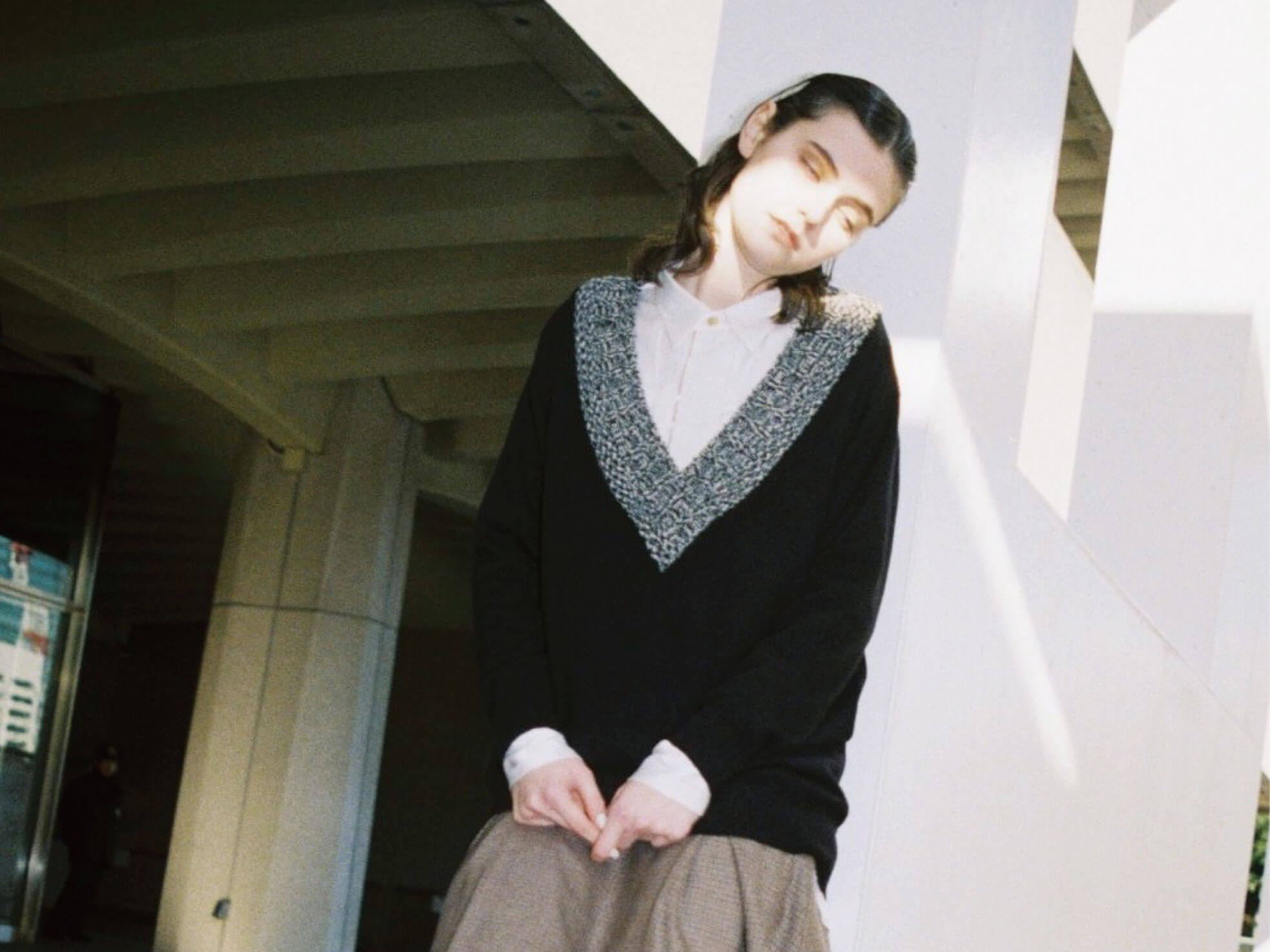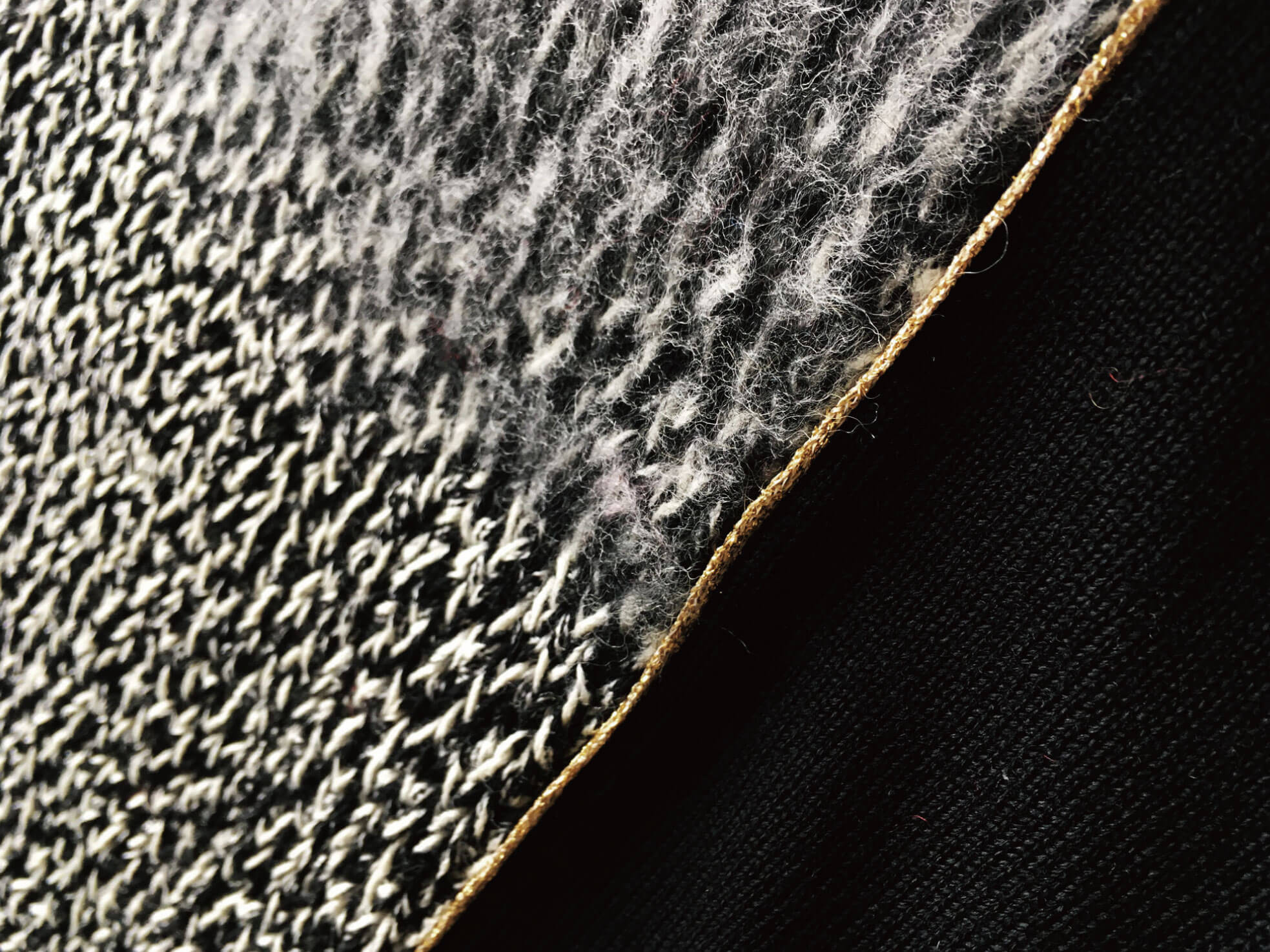 Harikae is always pursuing new fabric designs. We strive to create materials that are polite and surprised.
ハリカエは、常に、新しいファブリックデザインを追求しています。ひとつひとつ丁寧に、かつ驚きが生まれるような素材づくりを心掛けています。