Fabric image : 2020SS
Hand drawn flower pattern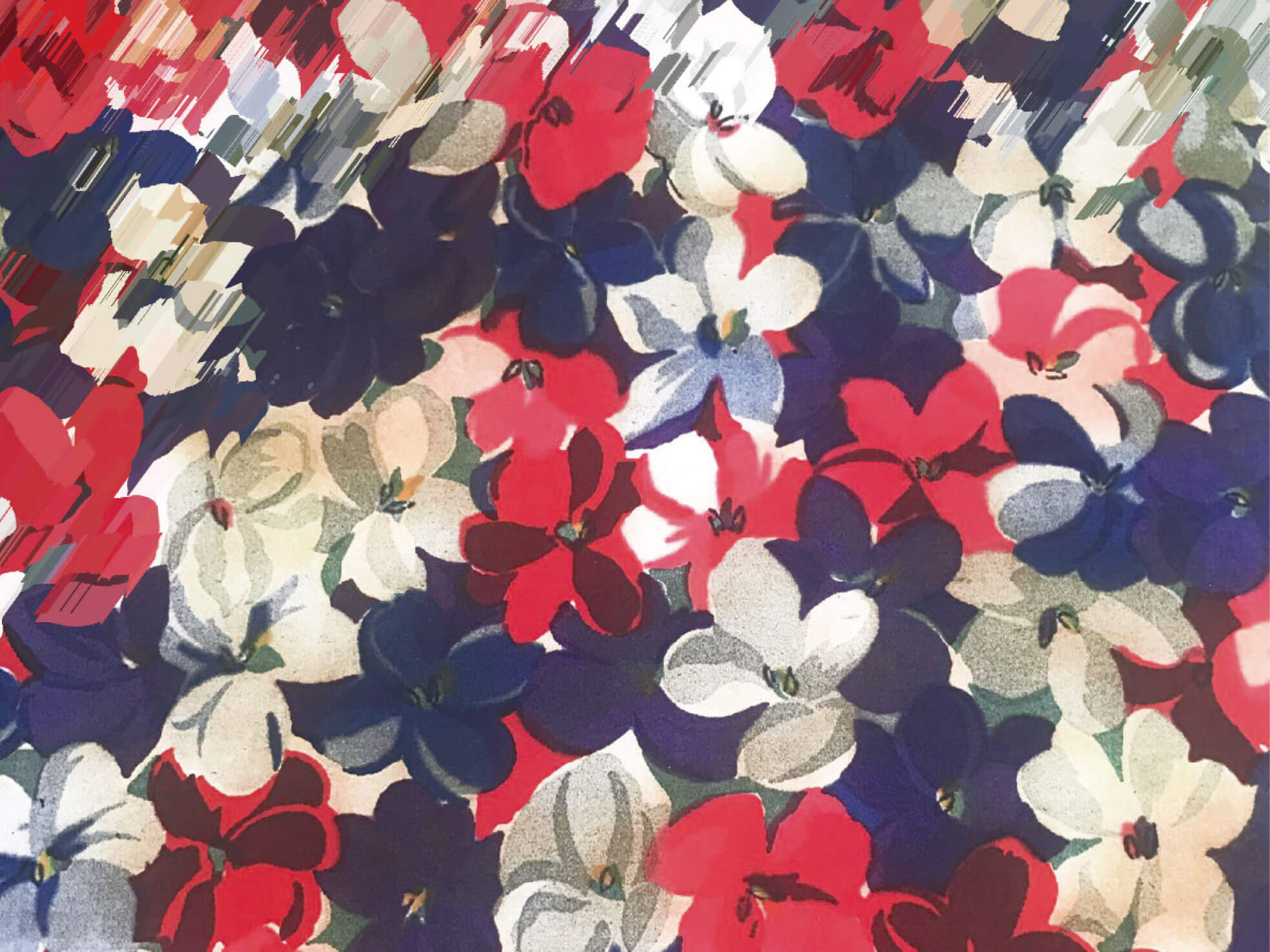 The graphic expressed in the 2020SS collection are designed to be drawn by hand. We draw a line from the upper right to the lower left based on an antique classic flower pattern, or draw it by scratching, but each line is exactly drawn by hand.
2020SSのコレクションで表現したグラフィックは手で描くように作られています。アンティークでクラシックな花柄をベースに、右上から左下に線を引くあるいは引っ掻くように描いているのですが、この1本1本の線は、正に手で描いたものになります。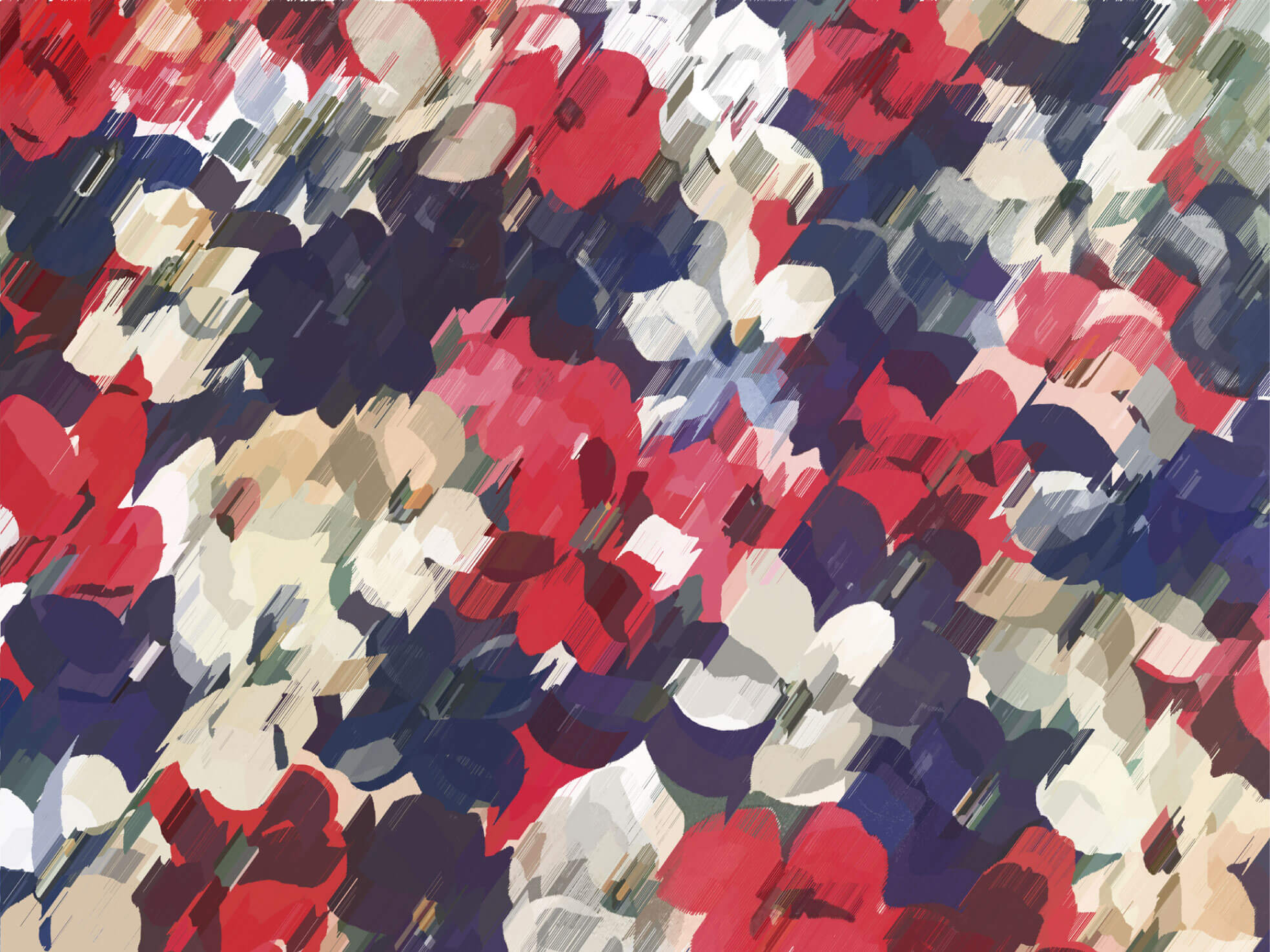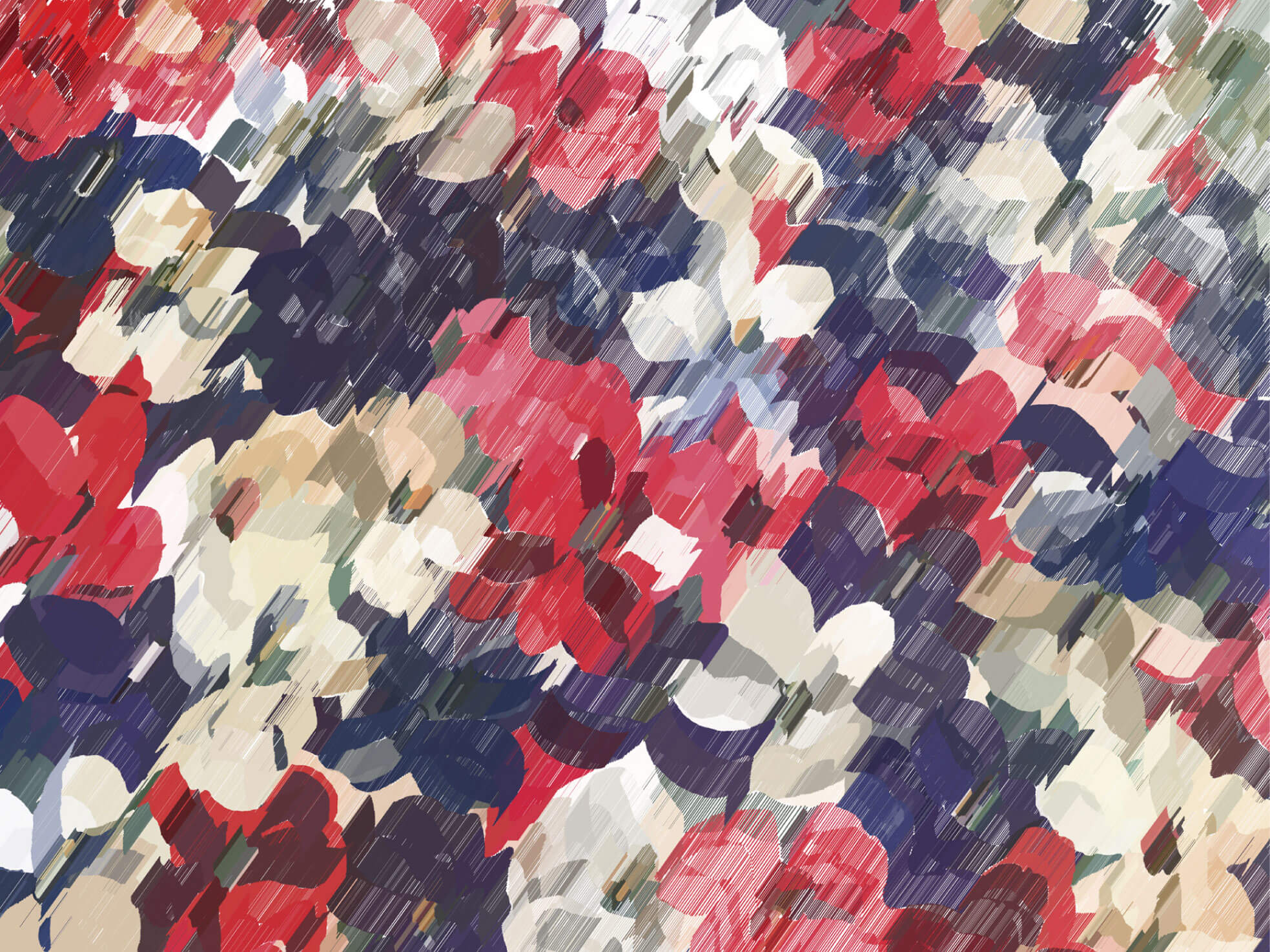 This graphic is an image of the moment when light hits the flowers. It is an attempt to put the life in nature such as flowers and light into the fabric.
このグラフィックは、花々に光が射す瞬間をイメージしたものです。花や光といった自然の中にある生命感を、ファブリックに落とし込む試みです。